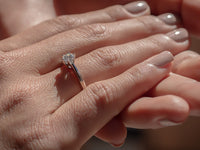 Find the perfect engagement ring
An engagement ring is the ultimate expression of love. Our
hand crafted diamond rings are custom made to celebrate love!
Book an appointment
Treat-Yourself
There are a billion reasons to buy yourself jewelry, even
simply just because. Treat Yourself, as you will get exactly what you want.
Get inspired